Our 2022 Youth Grants program is now closed. Our Grants program will reopen in April 2023 
Are you deaf or hard of hearing and 15 – 23 years old?
Did you know you can apply for a grant of up to $2,500 to help you achieve a personal goal or project?
Deaf Children Australia would like to help you spread your wings and dream big!
Youth Grants are available nationwide, across all corners of Australia.
Community Benefit:
The stories of grant recipients will inspire other deaf or hard of hearing youth to achieve their full potential.
The successful applicants' projects should illustrate opportunities for personal development and benefits for the Deaf, hard of hearing, or wider Australian community.
Projects can be based on:
Personal development
Deaf community and Culture
Leadership Challenges
Education
Representing local, state or national teams
Life Experience
Details about how to apply are listed below. You never know where it will lead. Good luck!
Downloadable Youth Grant Forms
Congratulations to the Winners of our 2022 Youth Grants!
Deaf Children Australia's Youth Grants have been available to deaf and hard of hearing young people since 2000. This year welcomed many young people with a myriad of dream projects to apply. Recipients illustrated opportunities for personal development and benefits for the deaf, hard of hearing, or wider Australian community. Congratulations to the recipients of the 2022 Deaf Children Australia Youth Grants:
Catherine Thecla-Saun, VIC, 19
With the help of the DCA grant Catherine is pursuing her passion to become a renowned deaf actress. She wants to show the world that deaf CAN!
Emily Hayes, NSW, 17
Through this DCA initiative Emily is pursuing her driver's licence with the support of a skilled driving instructor, this will help Emily gain more independence as a young individual.
Hannah Woods, WA, 20
Hannah is going after her dream of becoming the first profoundly deaf Veterinarian in Western Australia. She aspires to attain her certification and be an example to encourage young deaf people to go after their passions. She desires to be a Vet who can empathise and communicate through Auslan with deaf and hard of hearing pet owners.
Henry Hughes, NSW, 18
Participating in the 6th World Deaf Swimming Championships in Buenos Aires, Argentina, 2023 is right on the horizon for Henry, as he joins the list of successful applicants this year. He endeavours to be on the Australian Deaf Swimming Team.
Imogen Barnes, NSW, 18
Imogen will be participating in the 2023 Paddle Australia (PA) Canoe Sprint National Championships and the Oceania Canoe Sprint Championships. With a history of competitive canoeing, her aim in 2023 is to again become a NSW state team representative.
Jaya Palmer, TAS, 19
Jaya took part in our first Art Competition giving her the confidence to want to set up her own design business. She is undertaking training to learn how to set up an online shop and how to market her designs.
Jesse Watson, NT, 16
Jesse participated in the 2022 NSW Whipcracking Competition in Deniliquin, this event was hosted by the Australian Whipcrackers and Plaiters Association (AWPA). He enjoyed sharing his interest with other young people at such a prestigious competition.
Keiran Holmes, VIC, 15
Kieran will be pursuing his interest of Photography. He will be developing in this field which will allow him to become a professional photographer in the future.
Nicole Taylor, NSW, 16
Nicole competed in the short course swimming competition in Queensland, hosted by Queensland School Sport. She was the recipient of the Australian Sportsperson of the year and Australian Junior Sportsperson of the year award by the Griffith City Council. Nicole hopes to one day participate in the Deaf Olympics.
Olivia Mary Ford, QLD, 19
Olivia will be participating in a national championship for athletics in 2023, held in Sydney. She hopes to compete with other deaf athletes and raise awareness about deaf athletics.
Ryanna Skye Lawson, VIC, 20
With assistance from the grant Ryanna will be attaining a Diploma of Professional Dance Contemporary. As a deaf young person, she believes it is important to pursue this path as it illustrates how deaf people can achieve anything.
Sekou Kanneh, VIC, 22
Sekou will be attaining a Certificate IV in Screen and Media. He wants to share his experience as a former deaf Olympian and encourage the deaf community in fitness.
Shadrak Niyonita, VIC, 19
Shadrak is obtaining a Certificate II in Carpentry. This will lead to job security and independence. He will also be receiving driving lessons from an Auslan Instructor.
Sion Takahashi, NSW, 15
Sion also took part in our Art Competition and was so excited to win a prize that it has inspired him to create designs to apply to t-shirts. His source of inspiration is other deaf and hard of hearing young people.
DCA is proud to support these brilliant young individuals to pursue their dreams and passions. We want to help young people engage in community, to gain the skills to be resilient and independent and to thrive.
Youth Grants will be open for applicants again in April 2023. We encourage deaf and hard of hearing young people across Australia to apply, just have a go and see where it takes you!
Deaf Children Australia's Youth Grants Program recognises the ideas and achievements of young deaf people from all over Australia and highlights the positive contributions that young deaf people make to society.
Deaf Children Australia's Youth Grants were established in 2000 with support from our philanthropic partners. Deaf Children Australia adds to this Victorian funding to make the Youth Grants available Australia-wide.
Want to be inspired for your application? See some of our amazing Youth Grant recipients' stories below!
Taine - Karting Championships
Through the support of our Youth Grants program, we helped Taine Venables to participate in the final round of the Karting Championships in Murray Bridge – racing alongside over 250 of the best kart drivers in Australia.
Sam - Aviation Work Experience
Eleanor was awarded a Youth Grant in 2021 to participate in work experience at Mareeba Airport.
"The opportunities are endless in the world we live in. A massive thanks to Deaf Children Australia for funding my trip. It has given me the opportunity to learn more about what I can do to achieve my potential dream one day."
Saskia - National Athletics Competition
Saskia was awarded a 2019 Youth Grant to attend the Australian All Schools National Athletics Competition Perth, WA from 5-8th December 2019.
Eleanor was awarded a Youth Grant in 2019 to attend ballet.
"I really enjoy going to ballet because I get to exercise and learn new skills. It is also nice because I have lots of nice friends and I enjoy hanging out with them."
The Great Victorian Bike Ride
Alan applied for a 2019 Youth Grant to participate in the 2019 Great Victorian Bike Ride. The Great Victorian Bike Ride (GVBR) was a ten days ride from Robe, South Australia to Torquay, Victoria. Over 4000 riders participated in the bike-ride.
Joshua - Plumbing Apprenticeship
Joshua applied for a 2019 Youth grant to assist him with his goal of gaining a plumbing apprenticeship. Joshua gained interest in his goal when he completed his year 12 VCAL. Joshua is completing his Certificate II Plumbing.
Jamie - World Federation Of The Deaf Camp
Jamie applied for a 2019 Youth Grant to attend the World Federation of the Deaf camp in Paris. ​This trip was a whole new experience for Jamie as Auslan is Jamie's second language and she was nervous about learning international sign language.
Kittipat - Guitar Lessons
Kittipat was awarded a Youth Grant in 2018 to help him learn guitar. In his application, Kittipat said his goal was to learn to read music and build his confidence to play the guitar at school assemblies.
Aurora - Colardo Exchange Program
Aurora was a recipient of a 2018 Youth Grant to assist with her exciting exchange program to Colorado. This gave her the chance to pursue a lifelong dream.
Amy - Japanese Exchange Program
Amy was a recipient of a Youth Grant in 2018 to help with her exchange trip to Japan to learn Japanese sign language and learn about the deaf community in Japan. ​Amy attended a school in Osaka and stayed with a family on Awaji Island.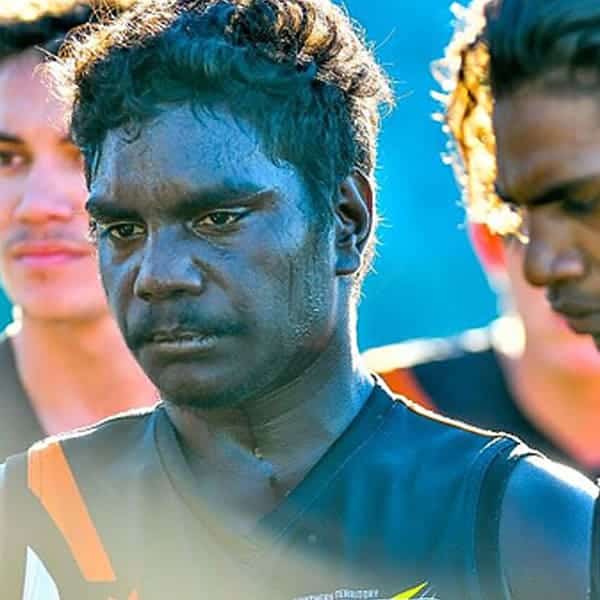 Lenny - AFL Inclusion Carnival
Our 2018 Youth Grant recipients are starting to undertake their projects! We were thrilled to receive our first report recently from Lenny, whose Youth Grant enabled him to fly from far east Arnhem Land to Darwin and then onto Tasmania for the AFL National Inclusion Carnival.
Jayesh - Indian Adventure
My recent trip to India was truly a once in a lifetime opportunity. I got the chance to truly experience a culture that is different to the one that I live in everyday. I did this trip to India as part of an Antipodeans school team.
Sam - Melbourne City Young Leaders
17 year old football fan Sam attended the Melbourne City Young Leaders Week as part of the 2018 DCA Summer Holiday Program. The Young Leaders Program is an initiative set up by Melbourne City Football Club, and aims to educate and empower young people to use football as a sustainable force for social good in their communities.
Cate - Global Young Leaders Conference
Cate was awarded a Youth Grant in 2018 to attend the Global Young Leaders Conference (GYLC). Cate spent ten days in Washington, DC meeting fellow Global Young leader delegates from all over the world.
Rayan - National Deaf Netball Championship
Eighteen year old Rayan was born hearing but became profoundly deaf as a five year old girl, losing her ability to communicate with her hearing family. She received cochlear implants at the age of six, shortly after she arrived in Australia.
The Dingoes - World Deaf Basketball Championships
This year, for the first time the 'Dingoes' – the men's under 21 Deaf Australian basketball team – was invited to attend the Deaf Basketball World Championships hosted in Washington DC.
Maddison - Audiology Work Experience
Maddison applied for a DCA Youth Grant to do a week of work experience at the Cochlear Implant Clinic and Cochlear Care Centre in East Melbourne, observing speech pathology and audiology sessions as well as pre- and post- cochlear implant surgery patients!
Alex Kirchner received a DCA Youth Grant to attend the 2017 Deaflympics in Samsun, Turkey, representing Australia in swimming.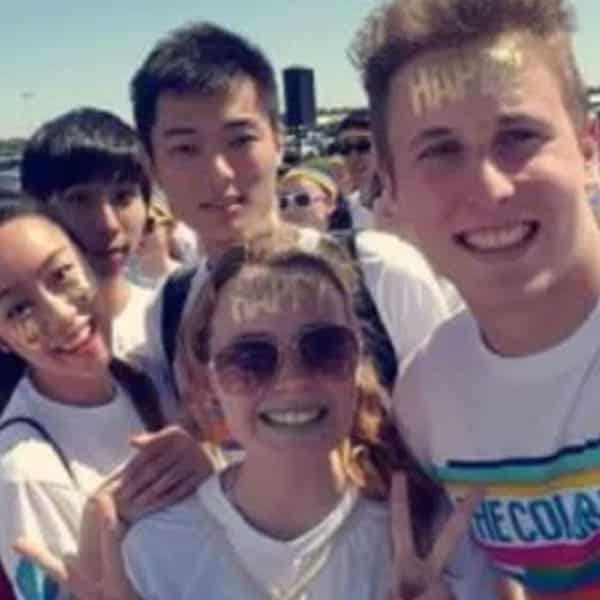 "When I initially applied for the 2016 Deaf Children Australia Youth Grant, I asked for funding so that I could continue living at the University of Melbourne's International House. I needed this funding so that I could focus on my studies and engage more within the community around me."