Sam's Story – Work Experience at Mareeba Airport
Our Youth Grants Program helped Sam take part in a work experience opportunity with the Mission Aviation Fellowship at Mareeba Airport (QLD).
Sam is passionate about aviation. He was able to deepen his knowledge about aviation while gaining invaluable expertise and skills.
"My experience was amazing. I loved being surrounded by people in the Mission Aviation Fellowship facility who have the same interests as myself. I had access to different types of aircraft, which only made my passion for missionary work and aviation stronger."
Working with the Mission Aviation Fellowship, Sam was able to work alongside pilots and engineers – learning what it's like to work in the Aviation industry while helping to maintain aircraft and work alongside people with the same passion for the air.
"I managed to help around in the engineering hangar, from replacing rusted screws to cleaning parts and waxing the aircraft, I could not complain. Also, helping with some administration work in the flight school centre, and getting to know some of those who work there and those who are training to become pilots, it was amazing."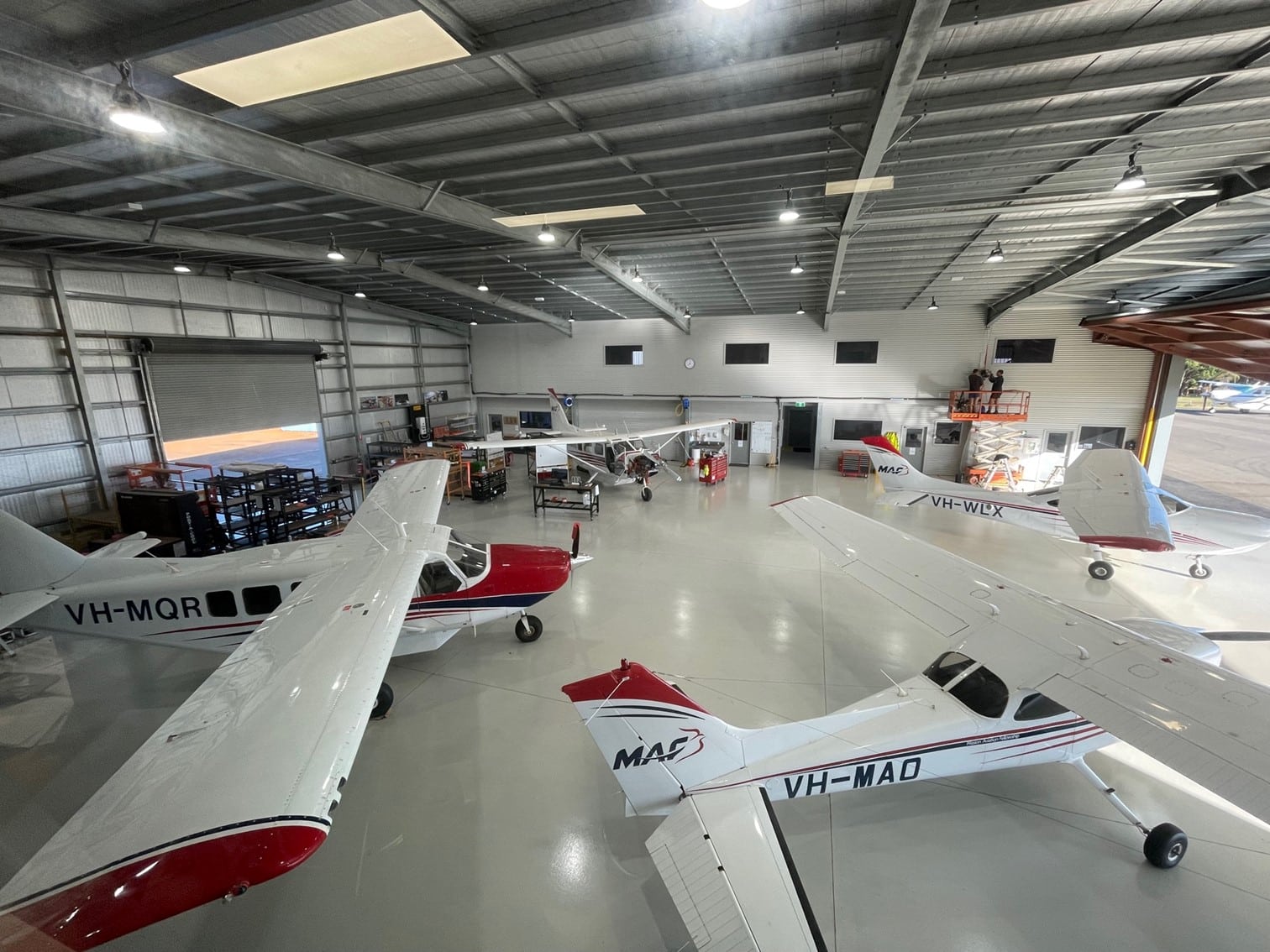 Sam dreams of one day becoming a deaf pilot like Jordan Livingston – a deaf pilot from the US – and through his work experience at Mareeba, he is one step closer to taking to the skies as a pilot like Jordan.
"I have been inspired by another deaf person who is currently a pilot, Jordan Livingston, and I would love to have the opportunity to follow in his footsteps. To become a pilot has been a dream of mine for 17 years."
As he follows his dream, these experiences have helped him to learn more about the world of aviation – and to meet the many amazing people who work above the clouds.
"The opportunities are endless in the world we live in. A massive thanks to Deaf Children Australia for funding my trip. It has given me the opportunity to learn more about what I can do to achieve my potential dream one day."
"Thanks again for everything."
Deaf Children Australia's Youth Grants help young people achieve their personal and professional goals, and if you're between 15 to 23 – a Youth Grant could help you reach your personal goals. Find out more on our Youth Grants page.