Blueprint: Lead by Example aims to encourage the inclusion of deaf and hard of hearing (DHH) children and young people in mainstream recreational and sporting clubs around Australia.
We recently commissioned a national survey, and parents indicated that there is a lack of community activities for their DHH child. Together we can change this.
With your help and feedback we can ensure the children and young people we support, experience the enjoyment of personal, physical achievement, and team spirit, just like their peers. We know too well how important it is for them to get that chance to run on to the sporting field for a team, or participate in a group activity, and feel safe and welcome.
To kick things off, we'd like your club to complete a quick survey. The 5 mins it will take you to complete it will make the world of difference.
 
The findings from the survey will help guide the types of free resources we will create to share with clubs.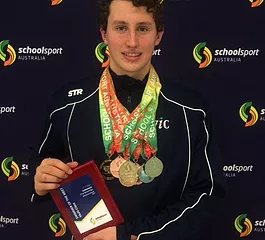 In joining the Blueprint Community, you'll come away with a wealth of resources to build upon or help you make a start on being inclusive to DHH children and young people.
These resources can help to inspire young people, build inclusivity, and help you to create opportunity in your community.
Completing our quick five-minute survey will help us to create resources that can help clubs and organisations to create inclusive environments for deaf and hard of hearing young people. Take the survey today, and lead by example!