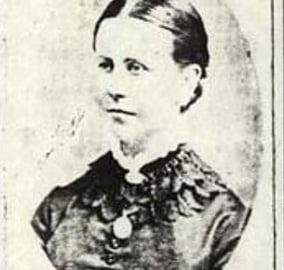 DCA's first student, Lucy Lewis
Lucy Lewis Bequest Program
Our Bequest Society was named after young Lucy Lewis who was our first deaf child to be supported by Deaf Children Australia.
Lucy's parents, Thomas and Sarah, migrated from England to Australia in 1848. No deaf education existed in the colonies at the time, so Lucy's mother wrote an impassioned plea for education for her deaf daughter which was placed in 'The Argus' newspaper.
Our visionary founder and deaf teacher, FJ Rose, responded by setting up a school and our organisation. FJ Rose relied upon the support of generous donors and benefactors just like you to enable Lucy and other young deaf Australians like her to receive an education.
You can help us invest in future generations of children like Lucy, who need our support to ensure they receive the same opportunities as their hearing peers. Even 1% could make an incredible difference to future generations.
When you let us know you've included a Gift to Deaf Children Australia in your Will, you'll automatically become a part of our Lucy Lewis Bequest Society. That means you'll be invited to events like our Annual Public Meeting, tours of our historic Bluestone and support briefings about new programs.