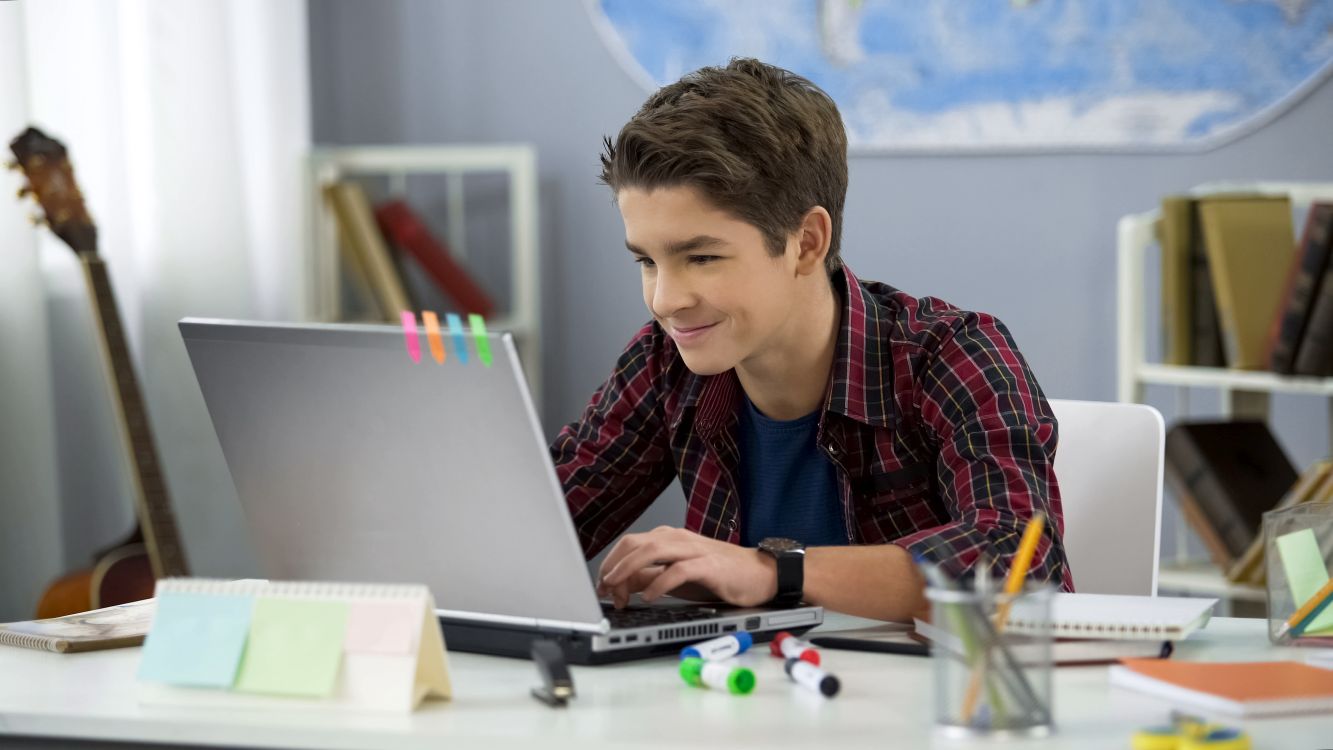 DCA's online mentoring course provides a fun and engaging way for students aged 12 to 15 years to build social connections and confidence in a safe and supportive environment. Over 4 weeks, participants will make new friends, develop new skills to self-advocate, and manage challenges from our inspiring mentors. Get Connected will come back soon, so register your interest!
Description
Get Connected, DCA's online mentor course provides a fun and engaging way for students aged 12 to 15 years of age to build social connections and confidence in a safe and supportive environment.
Over the course of the 4 week program, participants will gain access to the (deaf) community. They'll develop skills in self-advocacy, learn how to speak up, build lasting friendships with peers and create stronger connections to the Deaf community.
Our inspiring mentors have lived experience and are passionate about supporting young people, to help them build self-esteem and to reach their goals.
A bilingual environment of Auslan and spoken English is offered to support all forms of communication. An Auslan interpreter will be present. Live captions are available when required.
Get Connected takes place via Zoom and runs on AEST time.
Register your interest by emailing events@deafchildren.org.au.
Why you'll want to Get Connected
At the end of the course you will:
Recognise similarities and differences in experiences from other deaf and HoH peers/mentors and realise that you are not alone
Communicate about your experiences with other youth who are hard of hearing/deaf
Feel confident that being deaf/HoH is not stopping you from achieving your goals
Identify your needs to make your environment more deaf-friendly
Find deaf friendly events/recreational activities online
Be a Get Connected alumni and be invited to activities only available to past Get Connected participants
Learn more about why we are running Get Connected and how is meeting a need among young people:
> https://www.deafchildrenaustralia.org.au/the-importance-of-getting-connected/
Course content
The 4 week online video conferencing course runs on a weekly basis for 90 minutes over 4 consecutive weeks. Get Connected is led by 2 deaf mentors. Live captions are available upon request. The course is offered on a mixed gender basis.
Week 1: Get connected to your peers and mentors
This first session will be an introduction to the course, the mentors, and each other. You'll do fun ice breaker activities to get to know each other, learn more about the Deaf community and set yourself up to get connected.
Week 2: Get connected to the (deaf) community
In the second session, you'll learn more about the deaf community and what is out there, such as events, camps, sports clubs, support, etc. You'll talk with your mentors and peers about how to gain access to the Deaf community and you'll be inspired by stories and videos from other deaf and hard of hearing people. At the end of the session, we will end with a fun trivia quiz.
Week 3: Get connected to your own deaf identity
In the third session, the mentors will facilitate guided conversations about what does being deaf/HoH means to you? They will give you the opportunity to talk about your experience and together we will identify positive and negative sides of being deaf/HoH. You will learn to recognise that you will all have some different and similar experiences.
Week 4: Get connected to the community around you
In the fourth and final session, you will learn to identify your needs to make the community around you more accessible. You will start to gain more confidence and learn how to stand up for yourself. Lastly, we'll come up with ideas to stay connected with each other and the deaf community.
What to bring
A desktop computer or laptop is best for you to interact with the activities. An iPad or phone isn't sufficient.
A second screen is needed if you require live captioning.
You don't have to prepare anything, just bring a paper and a pen.
We will email you the handouts just before each session for you to look at if you wish.
Online on Zoom
You will be emailed the Zoom meeting details a few days before each Get Connected.
You will be required to download Zoom to access the room. You can download Zoom here.
What people are saying about Get Connected
"I enjoyed meeting other deaf kids, learned a lot about the Deaf community and made new friends'
"The mentors were amazing, they listened, and knew what it is like in a deaf world'
"You don't have to improve Get Connected. It's a great Zoom class! I love getting connected with you!"
Payment details
Cost
$520.00 - (GST free) per person - through your NDIS Plan
$572.00 - (GST incl) per person - without a NDIS plan
Select your preference above then click on 'register'
4 sessions x 90-minute program
Payment options
Credit card online when registering
Pay EFT off the invoice which will be emailed to the order contact
NDIS
We have many participants who are self or plan-managed under NDIS who use their funds to cover the cost of online mentoring. Please note we do not provide specific line numbers. Most participants will use core funding as it is most flexible. Get Connected could also be covered by Capacity-building under Increased Social and Civic Participation. We will invoice you for the 4 sessions.
If you are NDIA managed please send a copy of your NDIS plan to referral@deafchildren.org.au as soon as possible.
Terms and conditions
The full amount is payable upfront and due within 14 days of registering. The course is designed to ensure that if you miss one session, this will not have an impact on the following sessions. We are unable to offer a discount on any missed lessons.
Registrations close 1 week before Get Connected starts or when sold out.
Contact details
For any course or online registration questions email Events at events@deafchildren.org.au
For any NDIS questions email referral@deafchildren.org.au
Stay in touch!
Stay up to date with our events and programs from the comfort of your own email!
Subscribe to our newsletter and never miss out on an event!
Powered by