Puggles Swim is Australia's first nationally endorsed learn to swim program that supports the communication needs of deaf and hard of hearing children. Deaf Children Australia partnered with AUSTSWIM, Swim Coaches and Teachers Australia (SCTA), leading swim course developers, instructors, and deaf elite swimmers, to create an interactive online course. 
On successfully completing the course, accredited swim instructors have the skills to teach deaf and hard of hearing children how to swim in a mainstream class. We call them Puggles Skippers, and they are practicing their awesome new skills with great effect in pools across Australia.
As a result, more children are enjoying the many benefits this essential life skill offers. 
We believe every child has the right to learn to swim, but parents have told us of the challenges of finding a pool, and one close bey that can support their child's communication needs.
Why did we develop Puggles?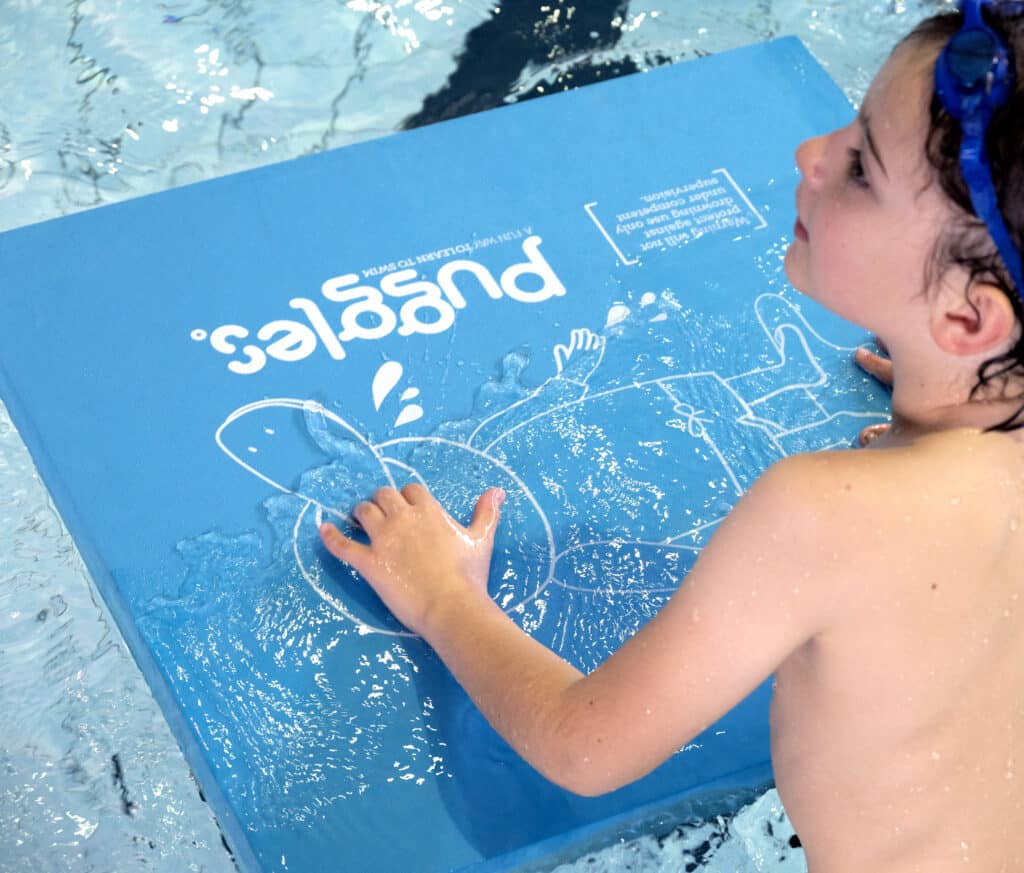 Our vision is to create a world where children who are deaf or hard of hearing have every opportunity to reach their full potential. This means access to all the opportunities available to their hearing peers. Puggles Swim will make a significant contribution to this, while also creating inclusive communities.
We commissioned the largest national survey of families with
deaf or hard of hearing children, unearthing key findings. 
We learned: 
parents of deaf and hard of hearing children are deeply concerned about their child's safety in and around water
they are worried about their child having the opportunity to take part in mainstream activities, especially swimming and
they are frustrated with extremely limited learn-to-swim lessons for deaf children.
"From a parent's perspective, I think this program is so important to give confidence to parents that their child can communicate and learn and be water safe."
The Puggles Swim map is live. When you get to the map, add your postcode top left of the page so see where your nearest Puggles Swim pool is. We have added the pools that have completed the course – see the Green 'Endorsed Puggles Pool'. We have also added the swim schools that are in training – So you know which one is on the way. Access the map below.
Pip
Loves the water and is good at kicking, and is learning to swim really fast! He has hearing loss and usually wears his hearing aid. He loves to read, play in the garden with his sister Annie, and of course go to the beach with his buddies. He remembers to take his hearing aid off before swimming so it won't get wet.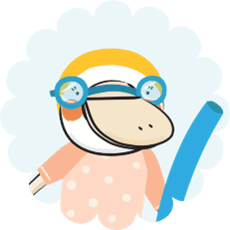 Annie
Is a good swimmer. Annie wears a cochlear and uses Auslan. She likes to go on all sorts of adventures- bike riding, climbing trees, and jumping into the pool with her friends. She knows to take special care with her cochlear around the water and asks mum to help remove the sound processor before jumping in the pool.
Sam
Is a young puggle and loves the water too. He always splashes around in the pool and at the beach. Sam has grommets and wears a headband to keep the grommets secure. He loves playing with his friends, Pip and Annie.
We'd like to thank our partners, AUSTSWIM and Swim Coaches and Teachers Australia, who have both endorsed Puggles Swim and helped us develop the program. We're also excited to announce our most recent endorsement, Royal Life Saving Society - Australia.